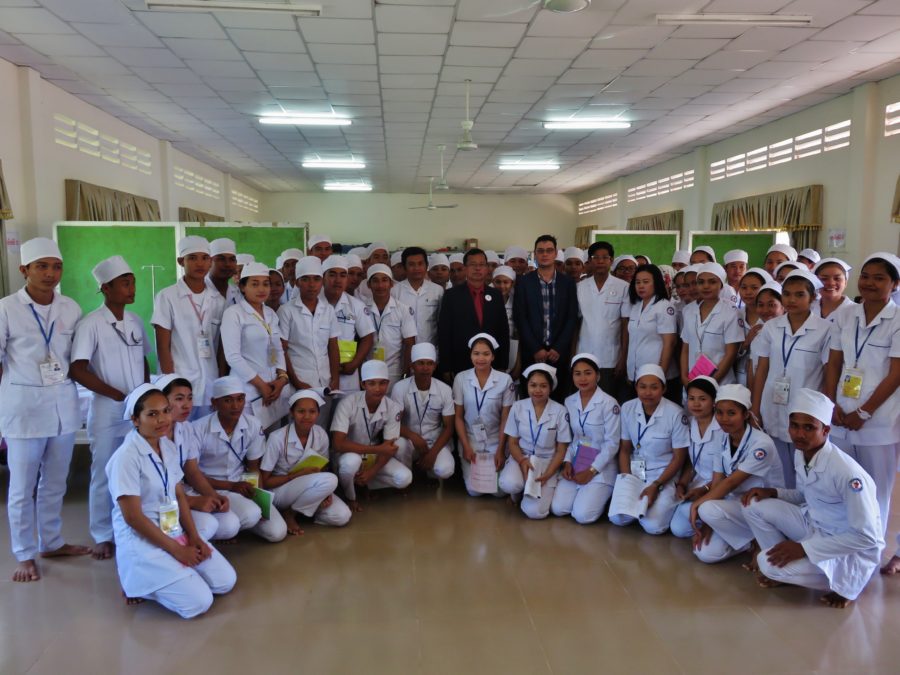 Benefit of Registration and Licensing
According to the Royal Decree on the establishment of CCN, promulgated on 21 August, 2007 stated that all nurses who has exercised as medical professional assistants must register with the CCN to ensure health quality delivery to clients with professionalism. Moreover, once all nurses already registered with CCN, they have broaden their opportunities towards ASEAN single market through Mutual Recognition Arrangement on Nursing Services. The ASEAN single market offers considerable potential for lesser developed ASEAN member states like Cambodia, as they will be able to access regional markets more easily and realise economies of scale.
Across all ten countries within the Association of South East Asian Nations (ASEAN), work is progressing on strengthening the nursing profession. Each country's government signed the Mutual Recognition Arrangement on Nursing Services (MRA-NS), which aims at addressing some of the imminent challenges. The objectives that each government, including the Royal Government of Cambodia (RGC), agreed to are:
Get better nursing professional standards and qualifications in Cambodia to match other ASEAN countries
Improve professional nursing services in Cambodia
Give more opportunities for capacity building and education of nurses in Cambodia
Make it easier for Cambodian nurses with a Bachelor of Science Nursing to work in other ASEAN countries
Next steps in future: Register to become an ASEAN recognized nurse:
Once you are registered with CCN and continue to pay your annual fee you are legally able to practice as a nurse in Cambodia.
You can soon take one step further and register directly with ASEAN (registration mechanism currently under development) to become an ASEAN recognised nurse. You will then be eligible to register as a nurse in an ASEAN member country (Brunei
Darussalam, Indonesia, Laos, Malaysia, Myanmar, Philippines, Singapore, Thailand and Vietnam). Benefits of this ASEAN integration for you include the opportunity to work in other ASEAN countries which provides a life experience living and working with another culture.