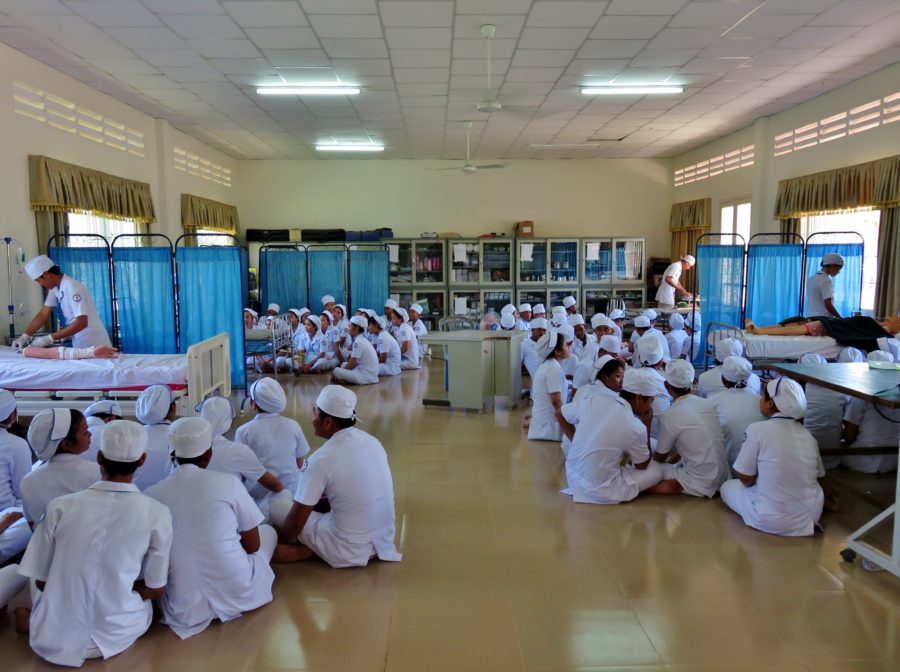 Mutual Recognition Arrangement on Nursing Services (MRA-NS)
The ASEAN single market offers considerable potential for lesser developed ASEAN member states like Cambodia, as they will be able to access regional markets more easily and realise economies of scale. This also poses challenges because it requires leveraging the knowledge, skills and creativity of its labour force.
For ASEAN, the health care sector is a priority. ASEAN member states are expected to boost health spending to provide better healthcare services. However, the lack of qualified health care professionals and the chronic shortage of nurses is a barrier. In Cambodia there is less than one nurse or midwife covering 1,000 people while in Germany, in comparison, there are eleven.
Across all ten countries within the Association of South East Asian Nations (ASEAN), work is progressing on strengthening the nursing profession. Each country's government signed the Mutual Recognition Arrangement on Nursing Services (MRA-NS), which aims at addressing some of the imminent challenges. The objectives that each government, including the Royal Government of Cambodia (RGC), agreed to are:
Get better nursing professional standards and qualifications in Cambodia to match other ASEAN countries
Improve professional nursing services in Cambodia
Give more opportunities for capacity building and education of nurses in Cambodia
Make it easier for Cambodian nurses with a Bachelor of Science Nursing to work in other ASEAN countries
The objectives of MRA NS are to:
facilitate mobility of nursing professionals within ASEAN;
exchange information and expertise on standards and qualifications;
promote adoption of best practices on professional nursing services; and
provide opportunities for capacity building and training of nurses.