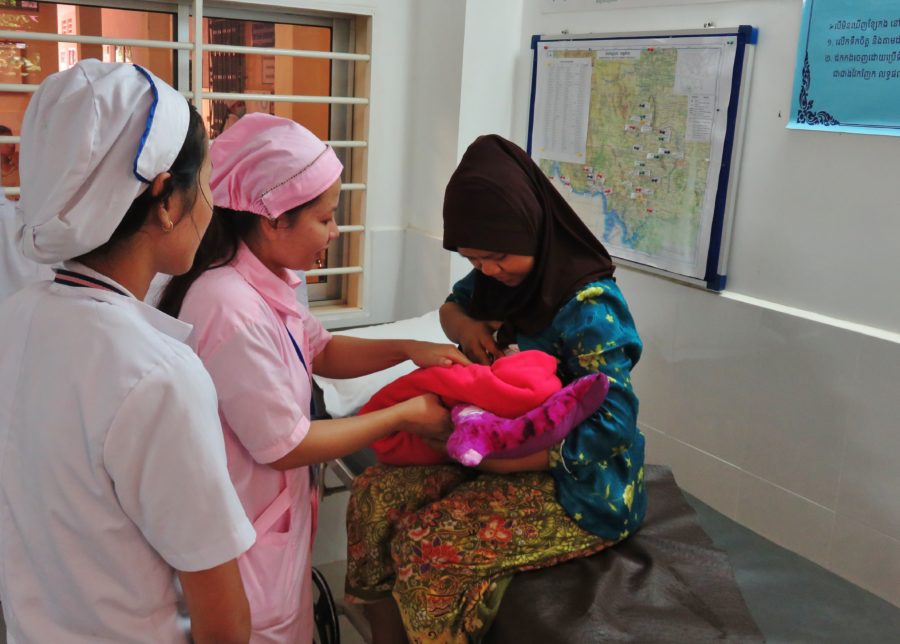 Why Become a Nurse
When looking for a suitable career path, more and more people are looking to do something that truly matters. Having a purpose-driven job means that you feel good about contributing your time, effort, and talents to a worthy cause. It means that you're proud to tell your family and friends about what you do. What could be a greater accomplishment than helping others every day through being a dedicated nurse?
If you haven't already made up your mind and you are still on the fence about studying to become a Registered Nurse, then here are the main reasons why you should pursue this career choice.
1. YOU WILL PLAY A KEY ROLE IN DELIVERING HIGH QUALITY HEALTHCARE
The performance of a health system is ultimately rooted in the capacities of its healthcare personnel. As nurses constitute the single largest professional entity among health service providers, the assurance of their quality and quantity is key to achieving positive medical outcomes for society at large. Working independently or as part of a larger multi-professional team, nurses play a critical role in both the promotion and delivery of health services.
The nursing profession is one of the most demanding ones in the world, as nurses have to take up different roles at the same time, depending on the unique needs of a patient. Besides acting as communicators, teachers and patient advocates, nurses are first and foremost caregivers. Throughout the treatment process, it is the role of the nurse to monitor the progress of the patient and act accordingly with the patient's best interest in mind.
The care provided by a nurse, however, extends far beyond the administration of medications and managing physical needs. High quality nursing services are part of a more holistic approach to healthcare, which similarly encompasses the psychosocial, developmental, cultural, and spiritual needs of the individual patient. Having to juggle these various roles within an effective healthcare system, nurses are legitimately referred to as the heart of healthcare.
2. YOU WILL BE IN HIGH DEMAND
According to data from the World Health Organization (2010), Southeast Asia has one of the lowest density of skilled healthcare professionals in the world, with fewer doctors, nurses and midwives per capita than any region other than South Asia and Sub-Saharan Africa. As regards Cambodia, for example, the country was far below the benchmark of 22.8 skilled health workers per 10,000 people in 2010 and consequently failed to meet the WHO basic healthcare standards.
With only 0.9 nurses per 1,000 people in 2011, Cambodia is surely suffering from a chronic shortage of primary and especially secondary nurses, which both make up 42.5% of the total number of public health workers. Apart from the relatively small size of health workforce in relation to the overall population, imbalances in nurse deployment with some overstaffing in urban areas and severe understaffing in remote rural areas poses another challenge for the country's human resources for health situation.
While the number of nurses employed by the Cambodian Ministry of Health increased by 4.7% between 2010 and 2015, stronger employment rates for nurses are expected for the coming decades, as economic growth should certainly stir greater demand for healthcare services of progressively higher quality. Against the background that health services constitute one of the priority sectors of the ASEAN Economic Community Blueprint, rising healthcare spending across Southeast Asia will provide strong incentives for more people to enter the nursing profession.
3. YOU WILL HAVE PLENTY OF CAREER OPPORTUNITIES
Nursing is a diverse profession that will expose you to a variety of stimulating topics – including but not limited to: personal, family and community health concepts, nutrition and medication, pharmacology, mental health and human growth and development. Having successfully completed a nursing program, you will be provided with a well-rounded, comprehensive education that can take you anywhere you desire.
Few professions give you as many choices of where to work, areas to specialize in, or degrees to use. Whether you choose to be a general nurse, an occupational health nurse or a clinical nurse specialist in areas such as cardiology, pediatrics, intensive care or mental health, your job will offer you the flexibility to progress and the opportunity to learn new professional skills while still maintaining a life outside of work.
Moreover, as well as being in demand in the Cambodian metropolitan and rural areas, the skills you have learned are universally recognized, thus allowing you to work in a number of different occupational settings in almost any location in the world. From public and private hospitals, nursing home facilities, community health centers and doctors' offices to training schools, administrative bodies and more – almost everywhere you look, there's a need for competent nurses and finding a suitable job position couldn't be easier.
4. YOUR PURPOSE, YOUR PASSION, YOUR PROFESSION
Nursing is an extremely rewarding, exciting and challenging vocation that will allow you to make a true difference while finding fulfillment at work. Your work as a nurse will generate large benefits for society as a whole. Whether you are prescribing antibiotics or caring for the elderly, your daily duties will surely make an impact on the life of every individual patient. If you have always felt a sense satisfaction from helping people, and an obligation to offer assistance whenever possible, then this is what makes you the perfect candidate for a Nursing program.